Great job Ms. Sager's class for being the Tiger Tale winning class of November! Keep up the great work, and your LOVE for reading. Have fun rocking the trouphy this month! #ibtigerpride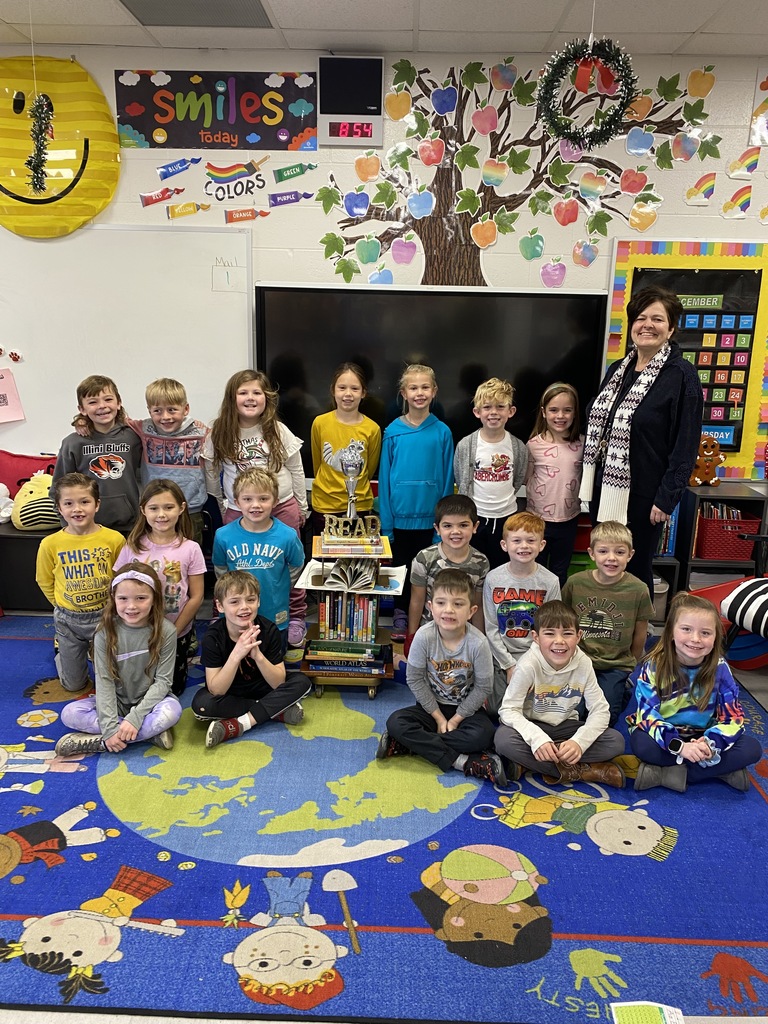 The November Tiger Tale Readers of the Month enjoyed a special snack with Mrs. Craven this afternoon to celebrate their LOVE of reading. It was fun to hear all of the students favorite book titles~ #ibtigerpride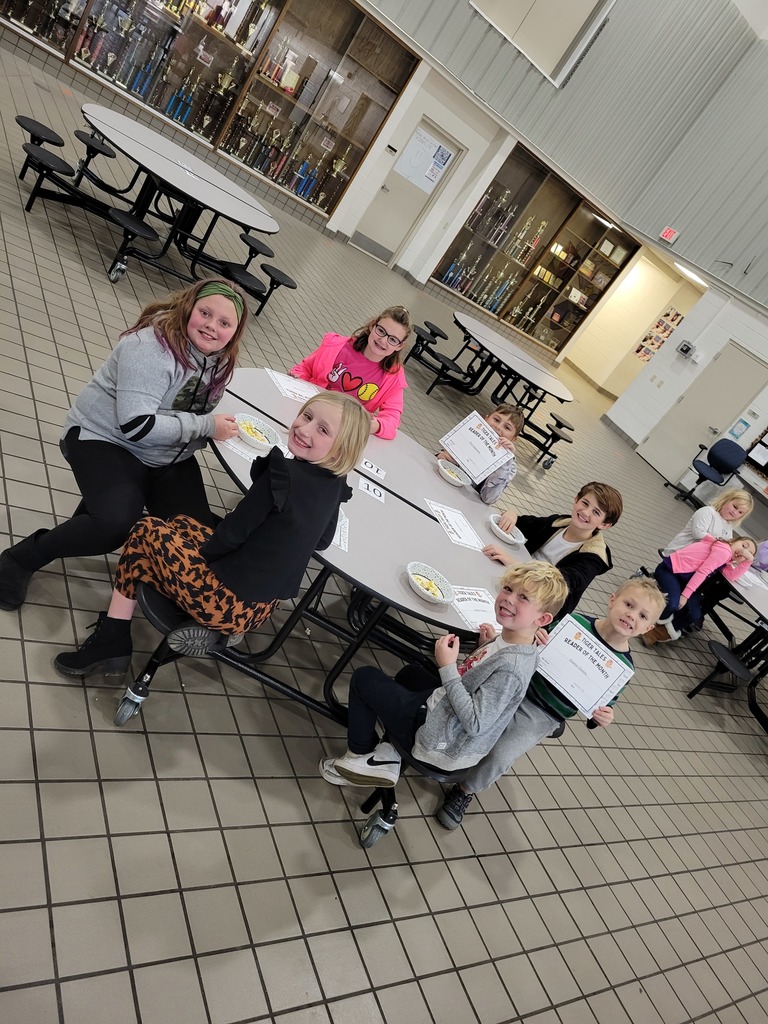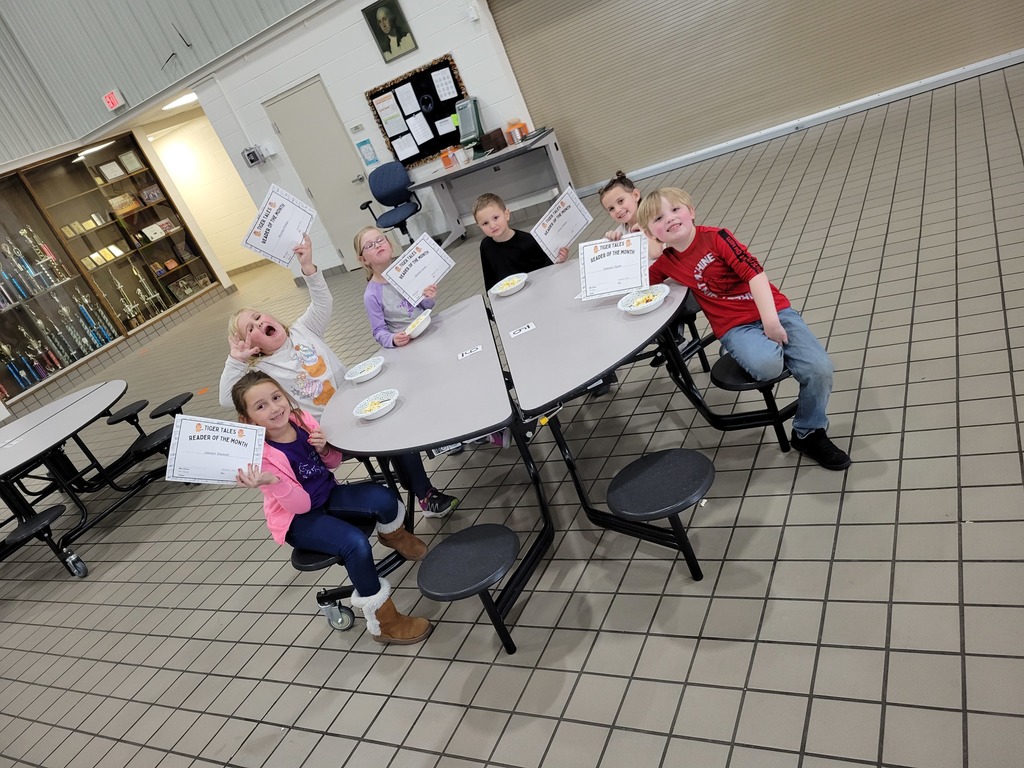 Ms. Sager's 1st grade class were the winners of the November Tiger Tales Program. Ms. Sager's students worked really hard to meet their monthly reading goals, and we are SO proud of the students and their love of reading ~ #ibtigerpride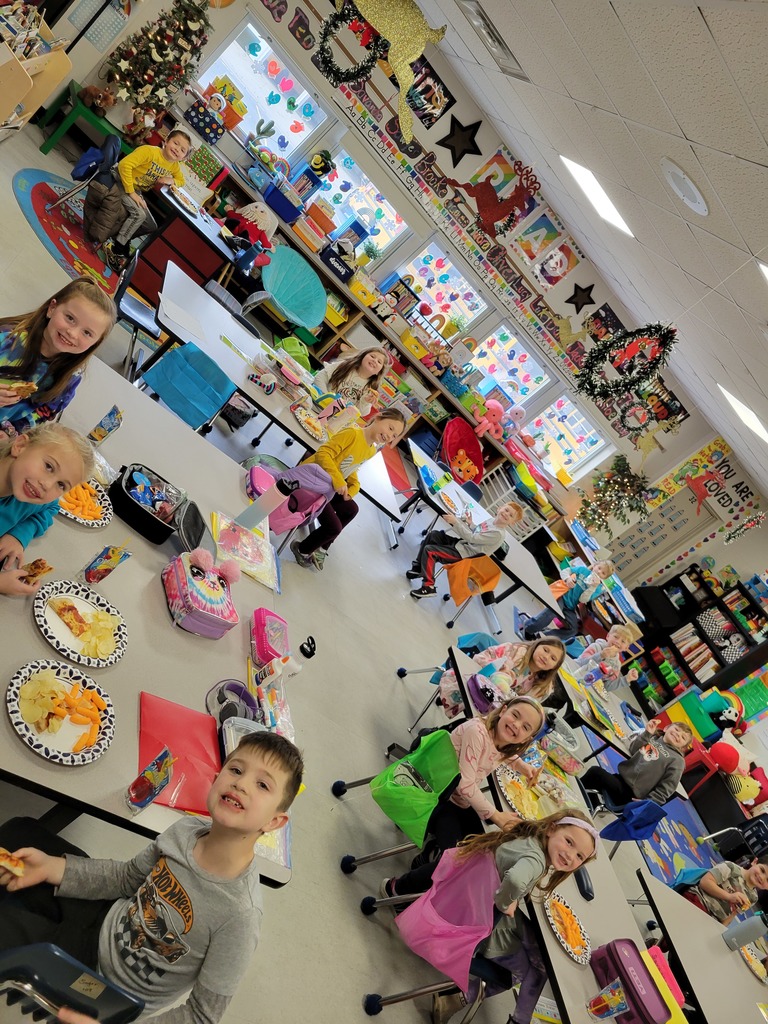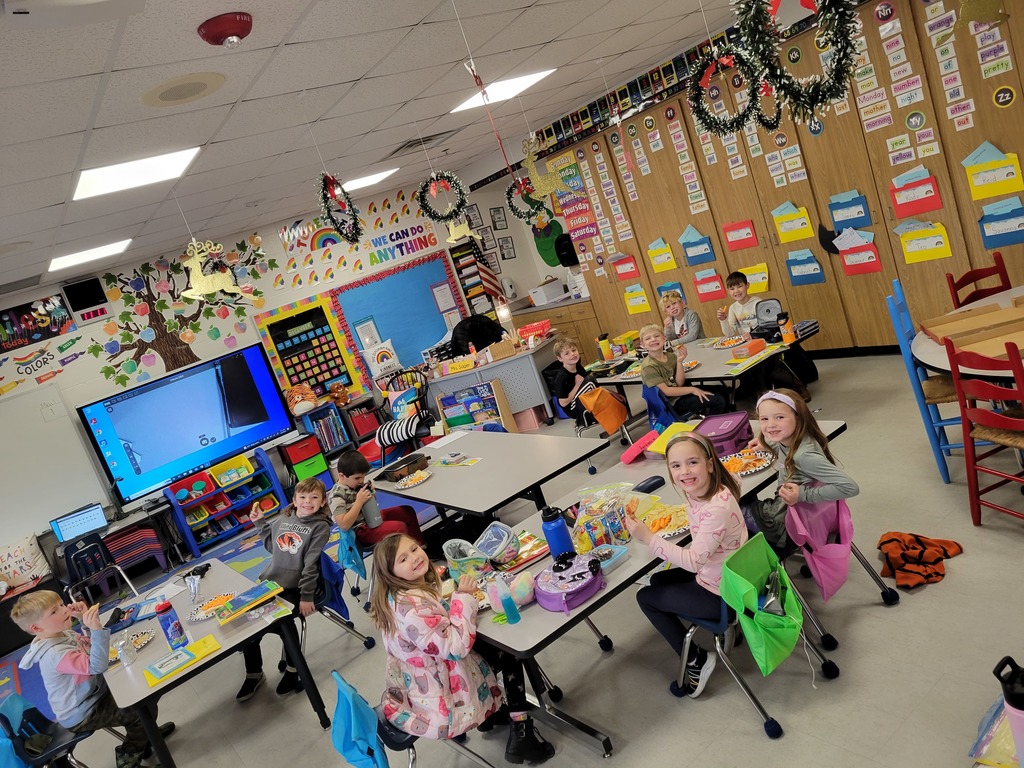 Today the IBES fourth graders preformed Boomwhackers for their families and friends. Boomwhackers are plastic tubes of different lengths and colors that, when struck, produce different pitches. These instruments are pretty new to Mr. Geiger's Music Class, so Fourth Graders have only had access to them for about a year. Students work together to play chords (multiple pitches at once) or create a melody (one pitch at a time). When students sing or play drums in Music Class, they are almost always making the same sounds in unison, so playing the boomwhackers gives students an opportunity to be just one part in a larger ensemble. Parents can view the video of the preformance on the IBES concert website. Great Job IBES 4th graders~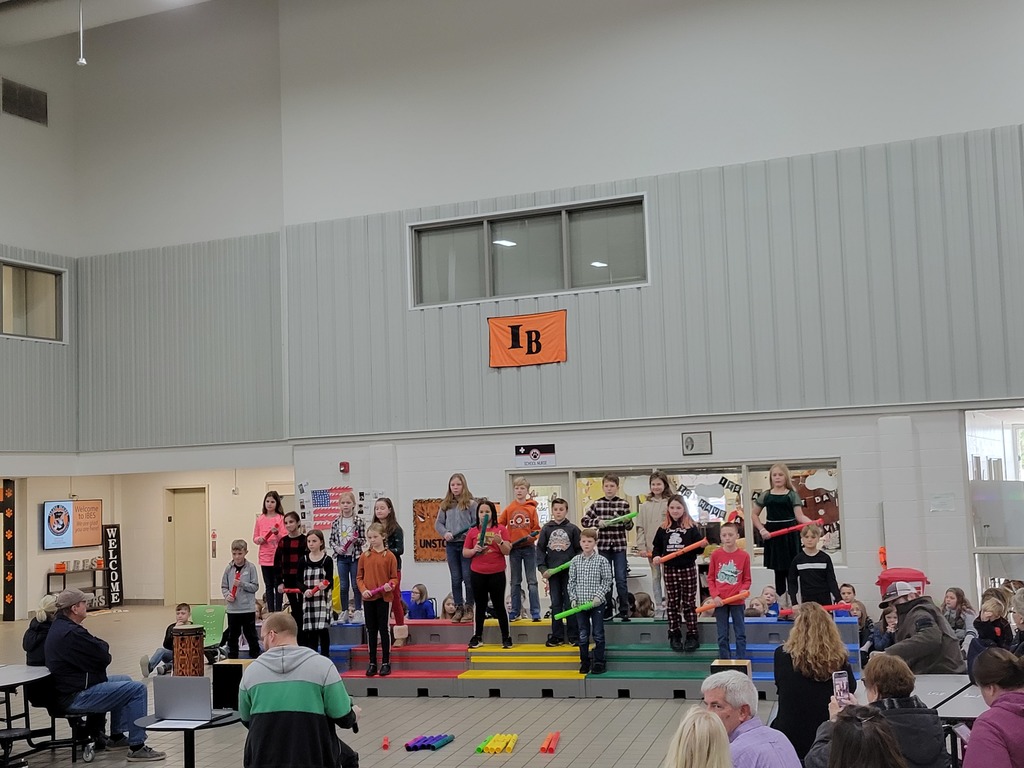 You can help the IBES PTO playground fundraiser efforts by taking your kids for a fun day at Elevate in East Peoria tomorrow, December 2nd, from 12-5 PM. PTO will recieve 20% of the sales, click on the following link to view the flyer, this must be shown for IBES to recieve the funds.
https://5il.co/1leqf

We don't want to spoil and surprise presents, but our 4th-grade students have loved making ornaments with our HS shop classes! Thank you to Mr. Teel, Mr. Graham, Mrs. Swardenski, & Mrs. Roberts for planning this fun and festive learning opportunity! #ibtigerpride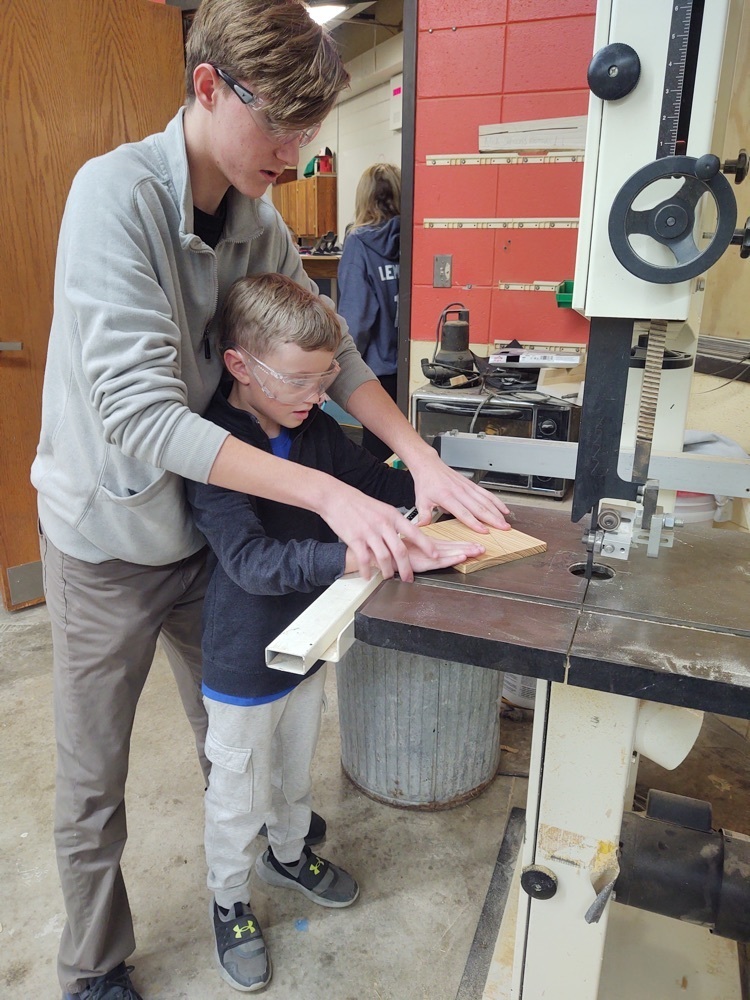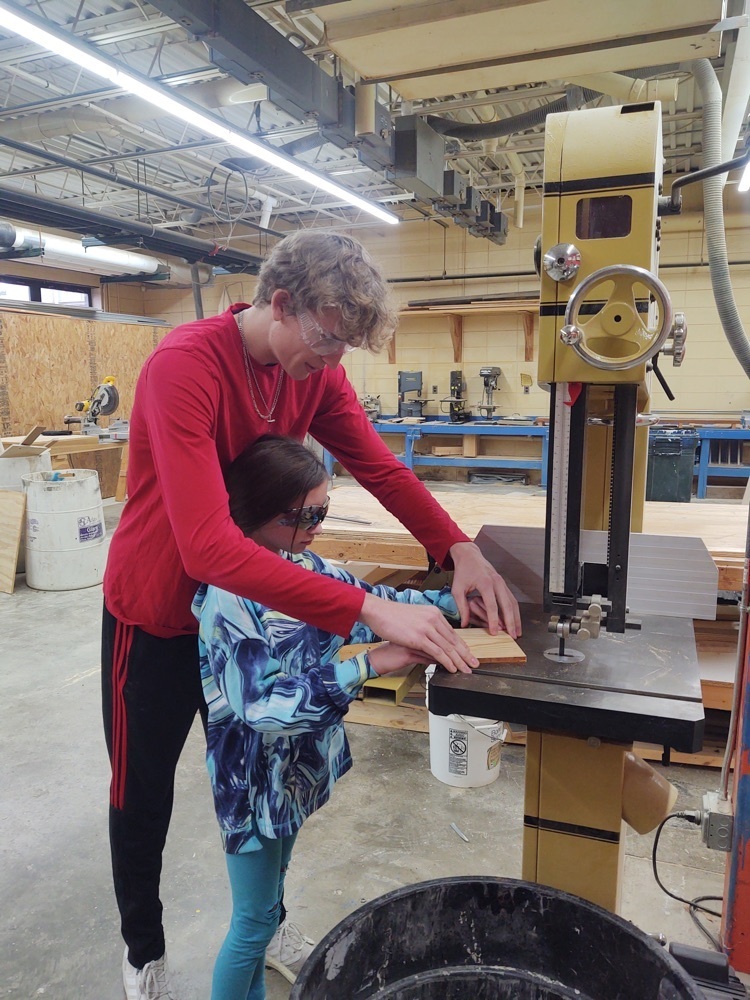 The IBES bright future's students had so much fun learning how to dance and tumble at Dance Connection of Bartonville today! #ibtigerpride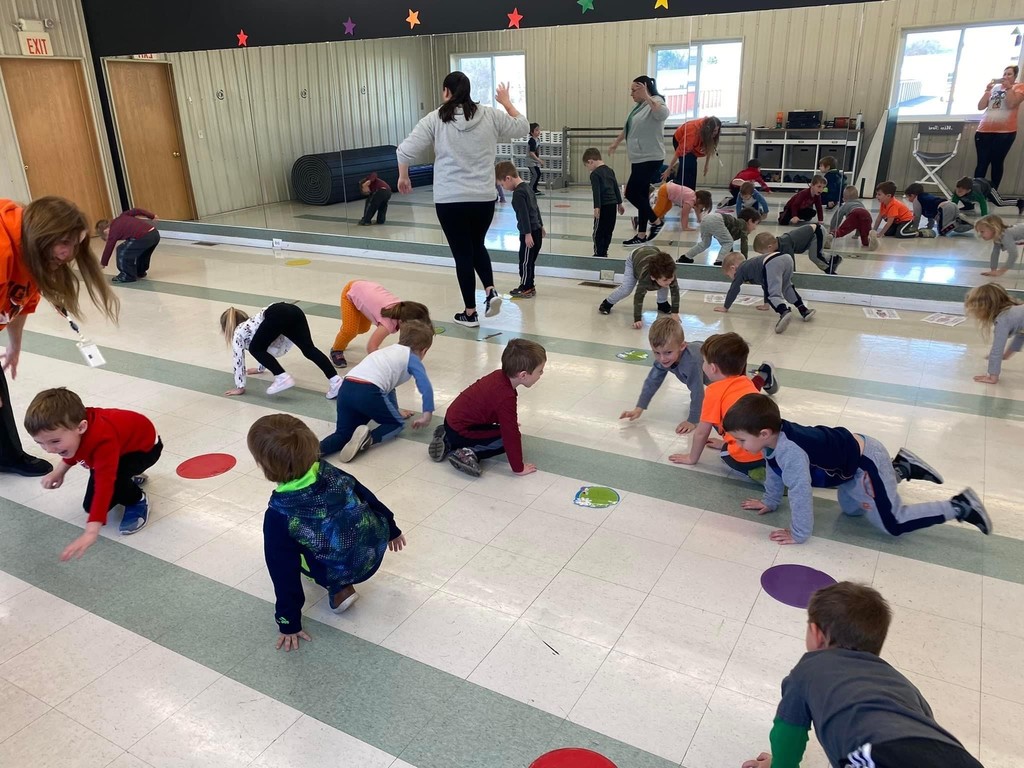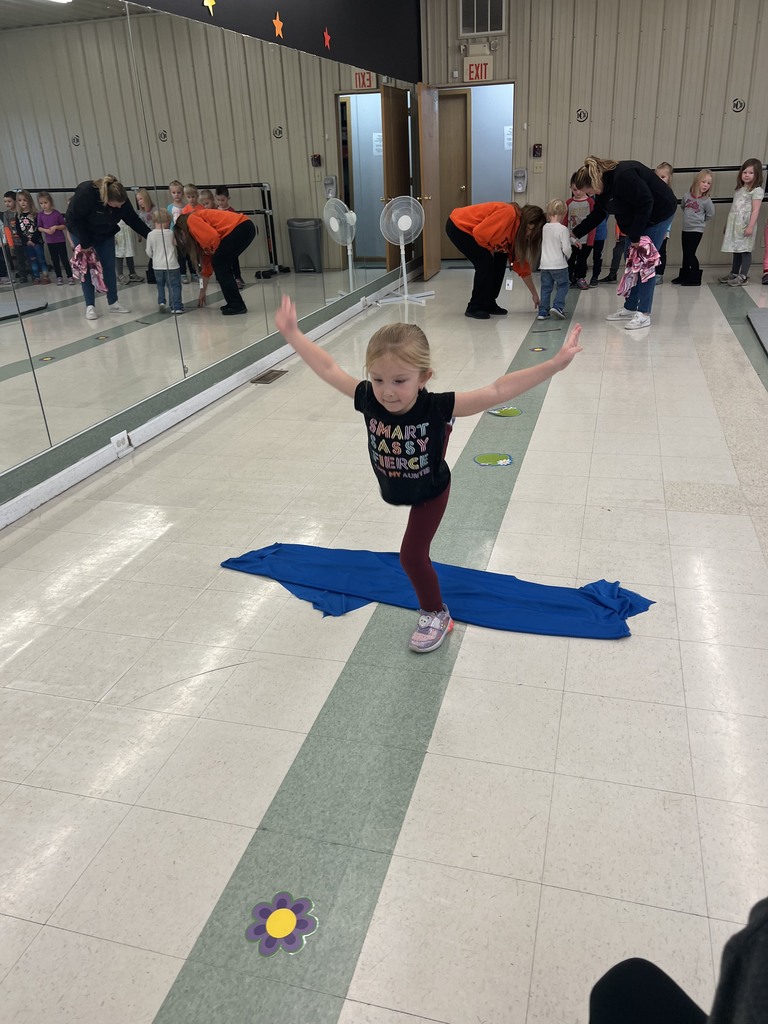 Last week IBMS 6th graders who bought tickets from the school store got to pie a teacher of their choice in the face! Students earn tickets by being responsible, respectful and ready to learn! grwat job to everyone and thank you teachers for making this fun event happen.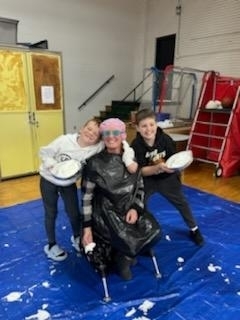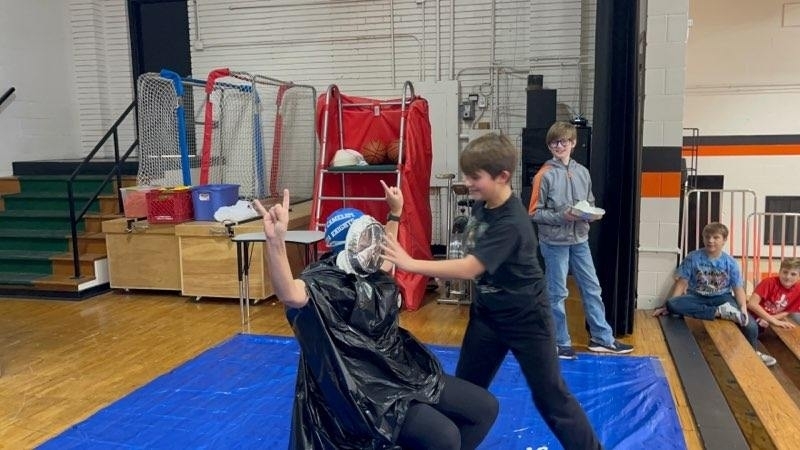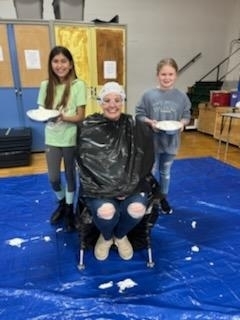 Please click on the following link to view the IBES December 22 Parent Newsletter. #ibtigerpride
https://5il.co/1lazz

IBES Tigers had a great time taking part in the annual attempt by the World Sport Stacking Association to break the Guinness World Record for the "Most People Sport Stacking at Multiple Locations in One Day." IB staff and parents were invited to enjoy the fun too! #ibtigerpride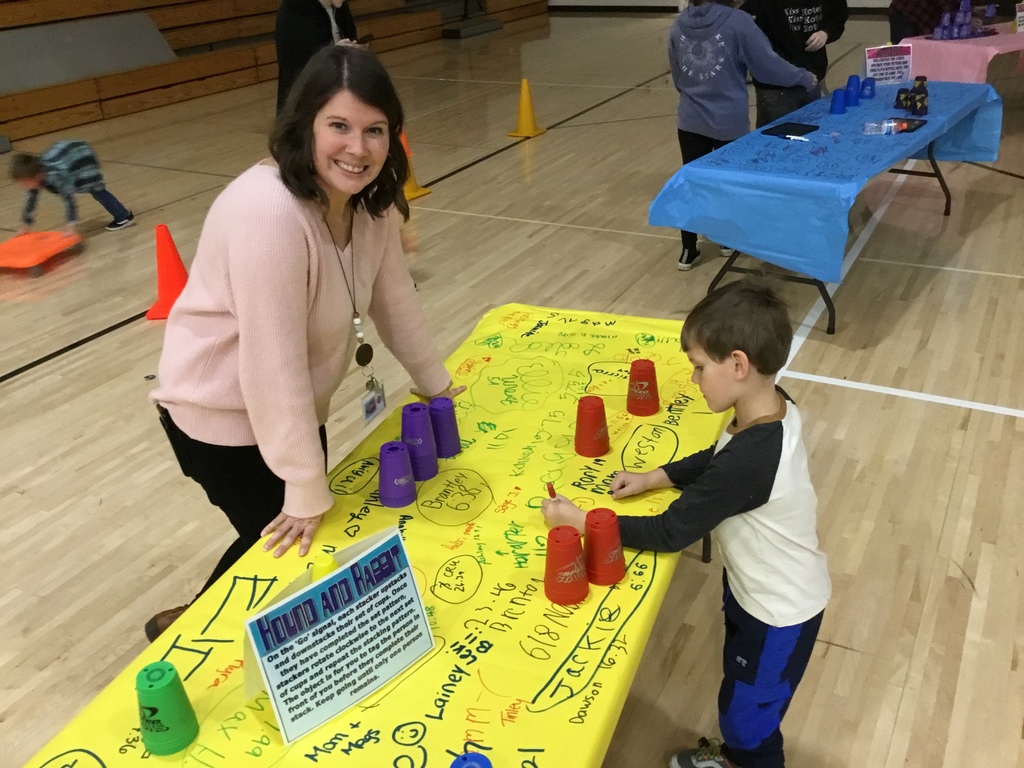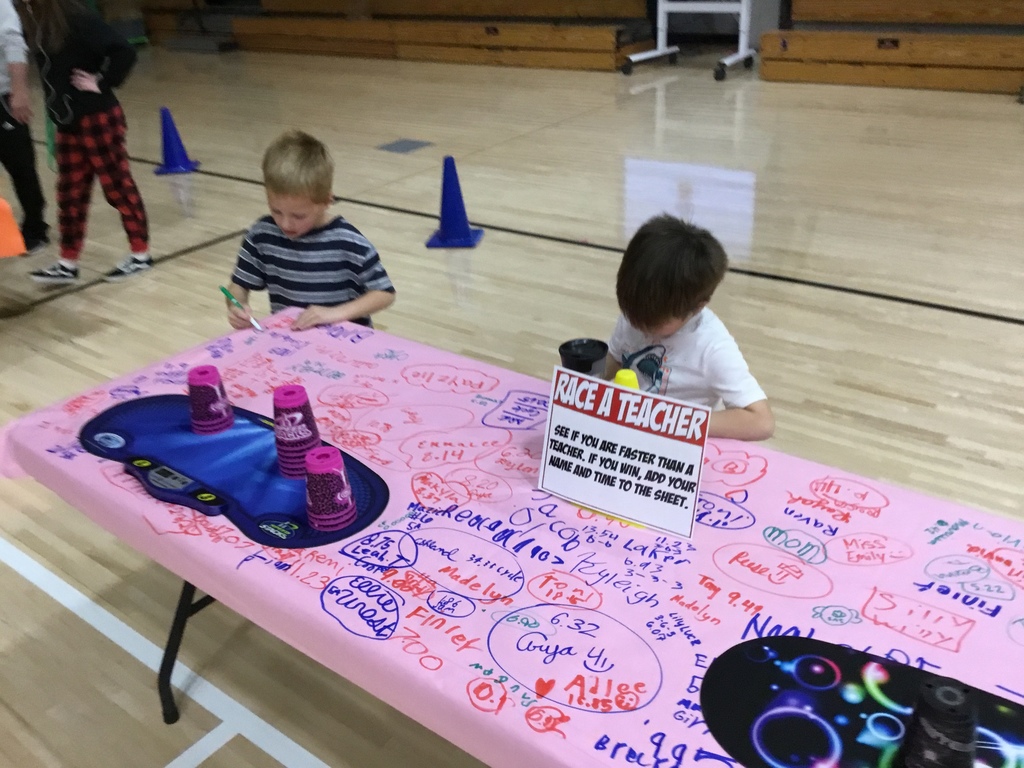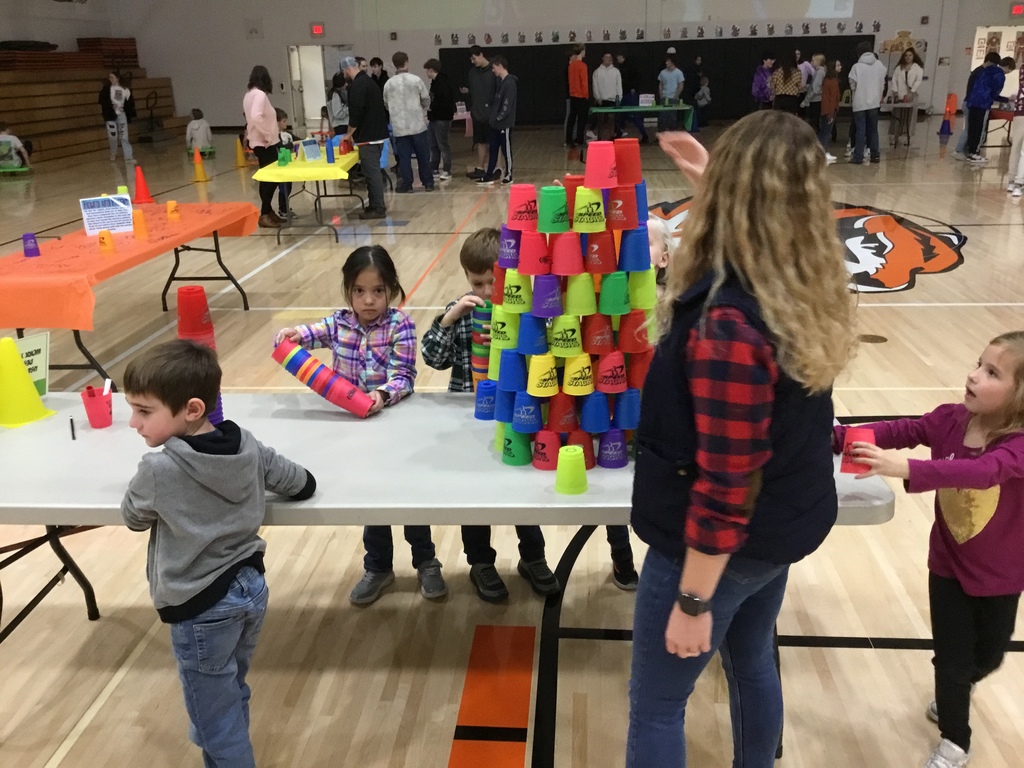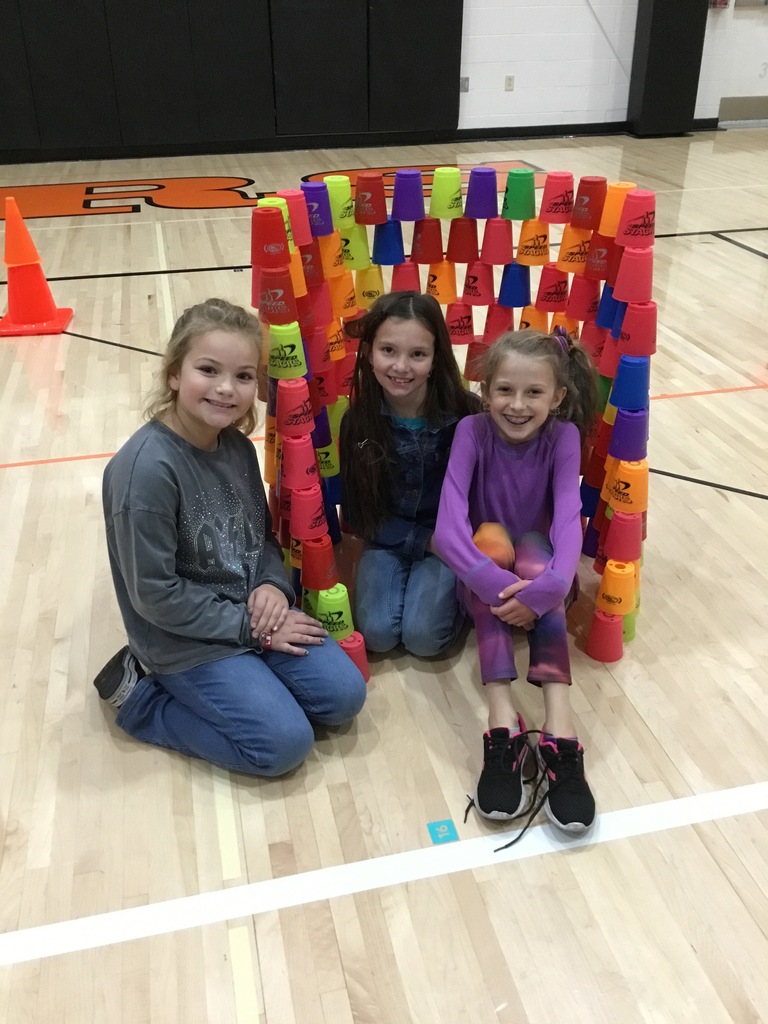 Today Donnie Tillman, from HOI ABC TV surprised Mr. Bricker, IBES PE teacher,  with a $1,000 grant courtesy of Heart of Illinois ABC and CEFCU.  Mr. Bricker is a dedicated teacher who goes above and beyond for our students and staff. #ibtigerpride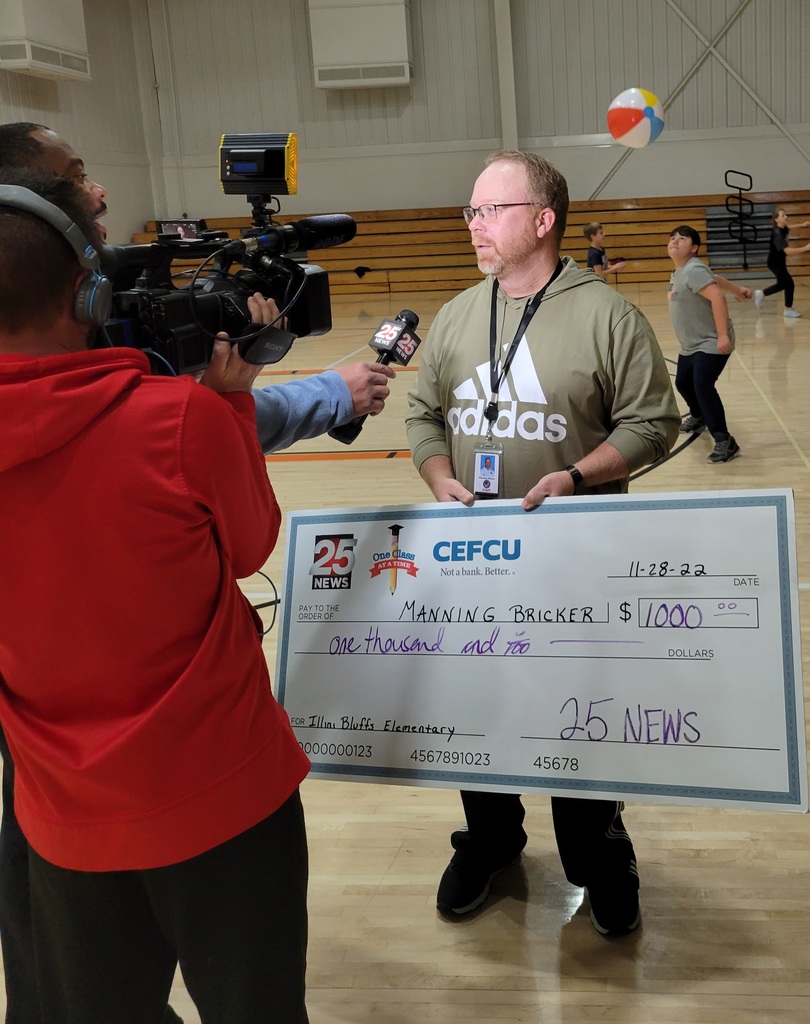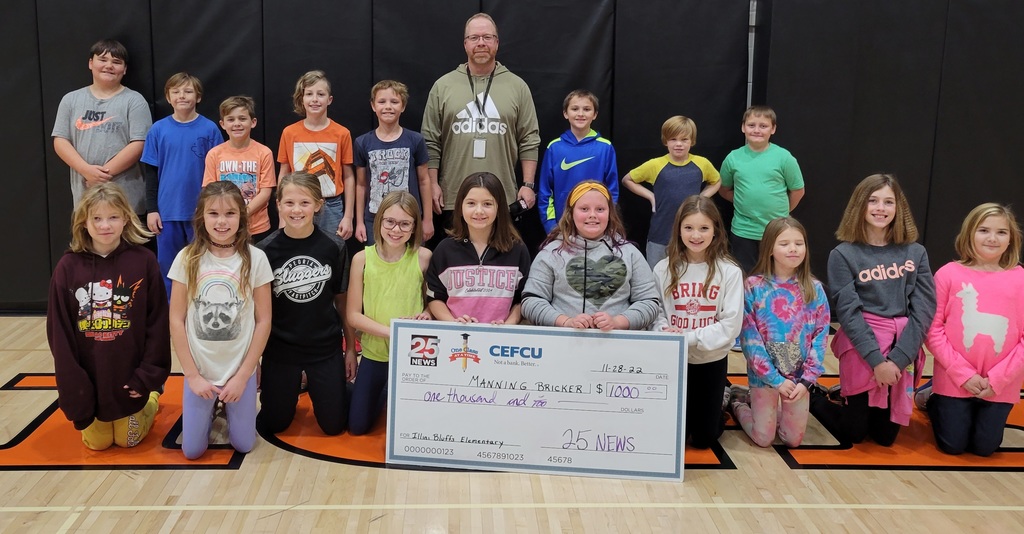 Good evening IBHS students, Tomorrow morning, November 28th, 2022, we will not be running bus route 12. All high school bus-riding students will need to ride their other routes to school. If you have questions regarding your route, please email Mrs. Kandy Rudd, Transportation Director, at
krudd@ib327.com
or call (309) 389-5735. Thank you, and we hope everyone had a great Thanksgiving break, - Mr. Dimitri Almasi

The IBES 2nd & 5th graders had the opportunity to meet with Mrs. Craven today to learn about the importance of sprinkling Kindness throughout the school and community. Students had fun creating more rocks for our kindness garden located by the playground. #ibtigerpride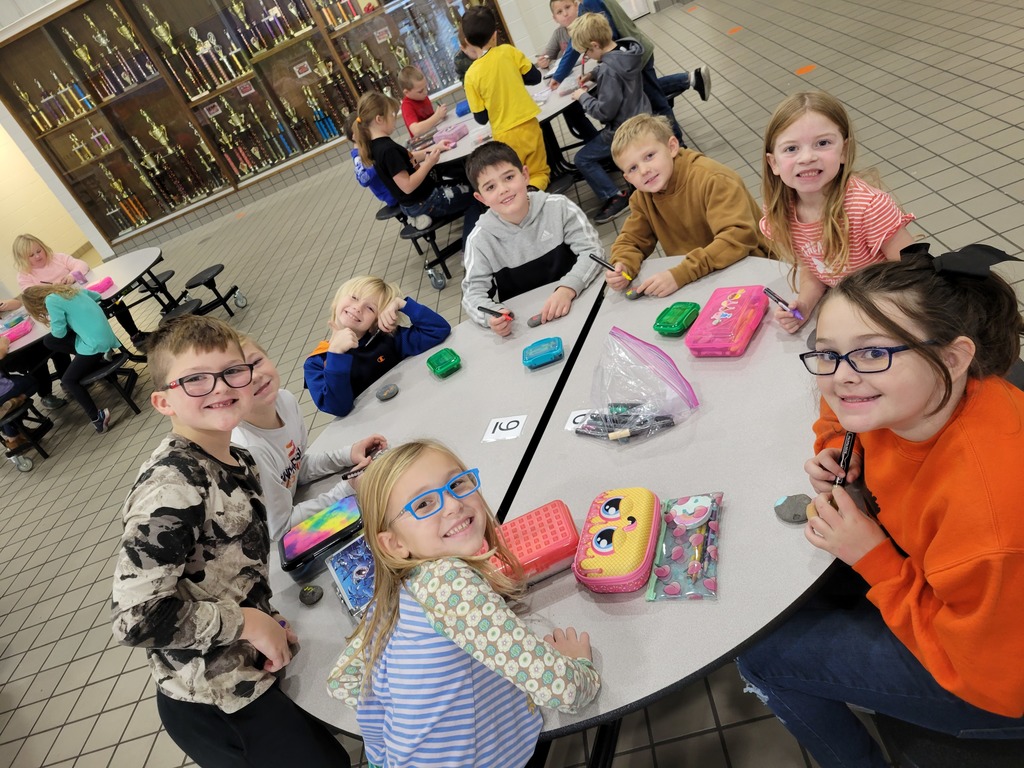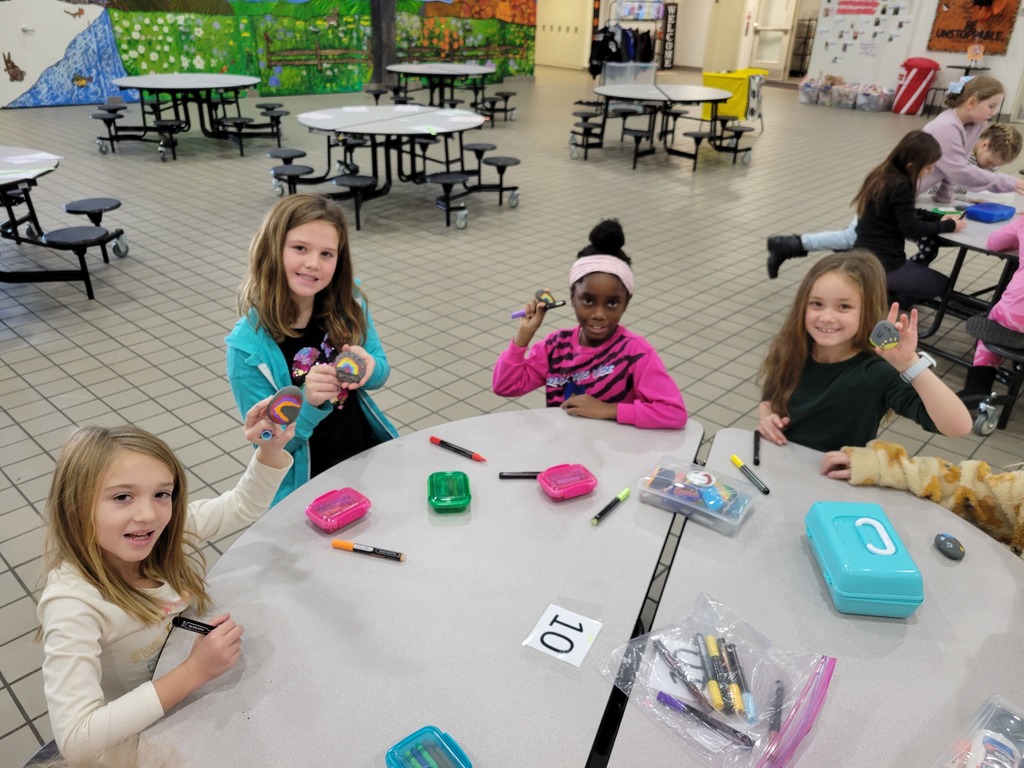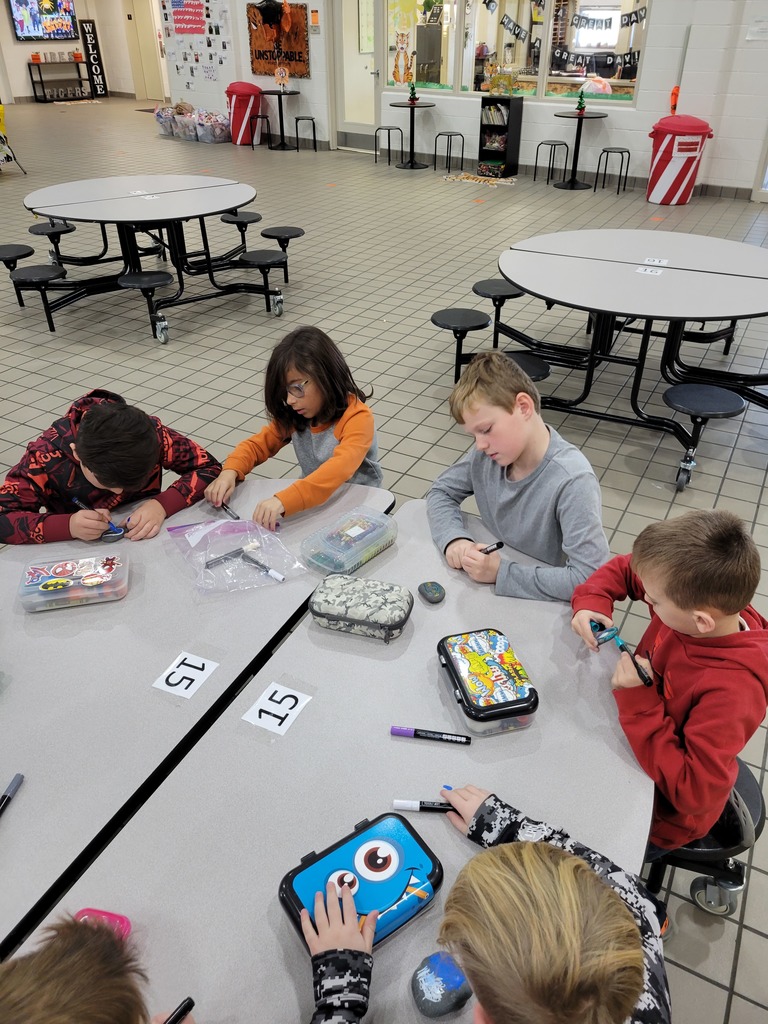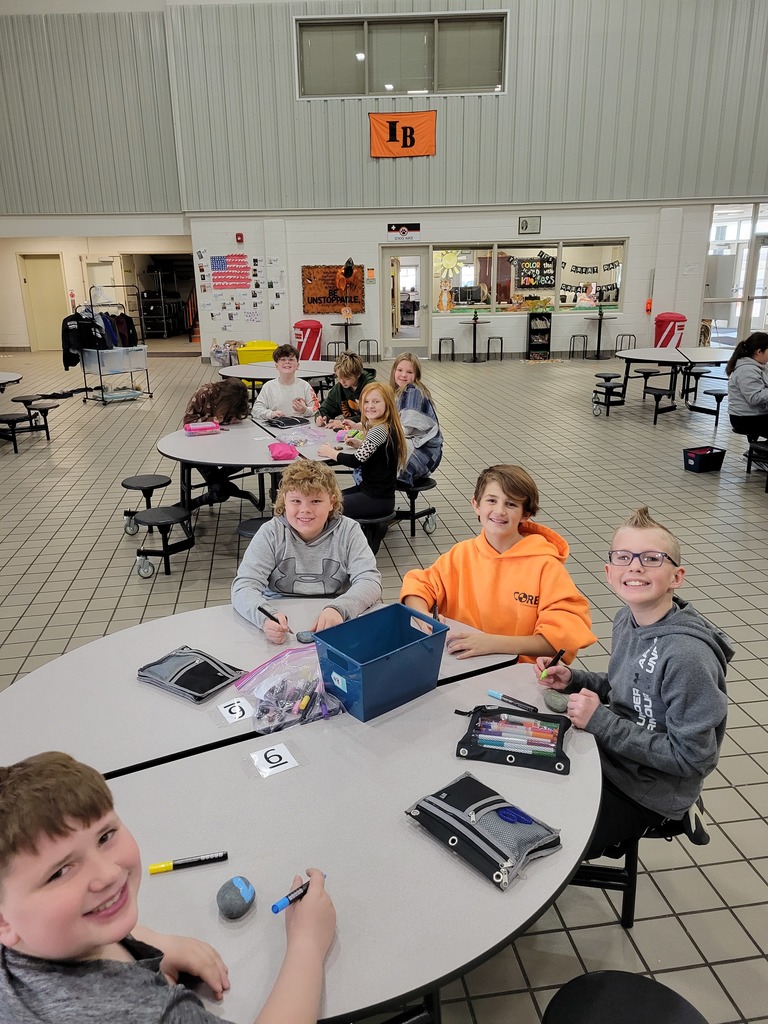 The IBES 3rd Graders read Balloons Over Broadway, which teaches the history of the Macy's Day Parade; they then had fun creating their own balloons and parading through the hallways today! It is a great day to be a Tiger! #ibtigerpride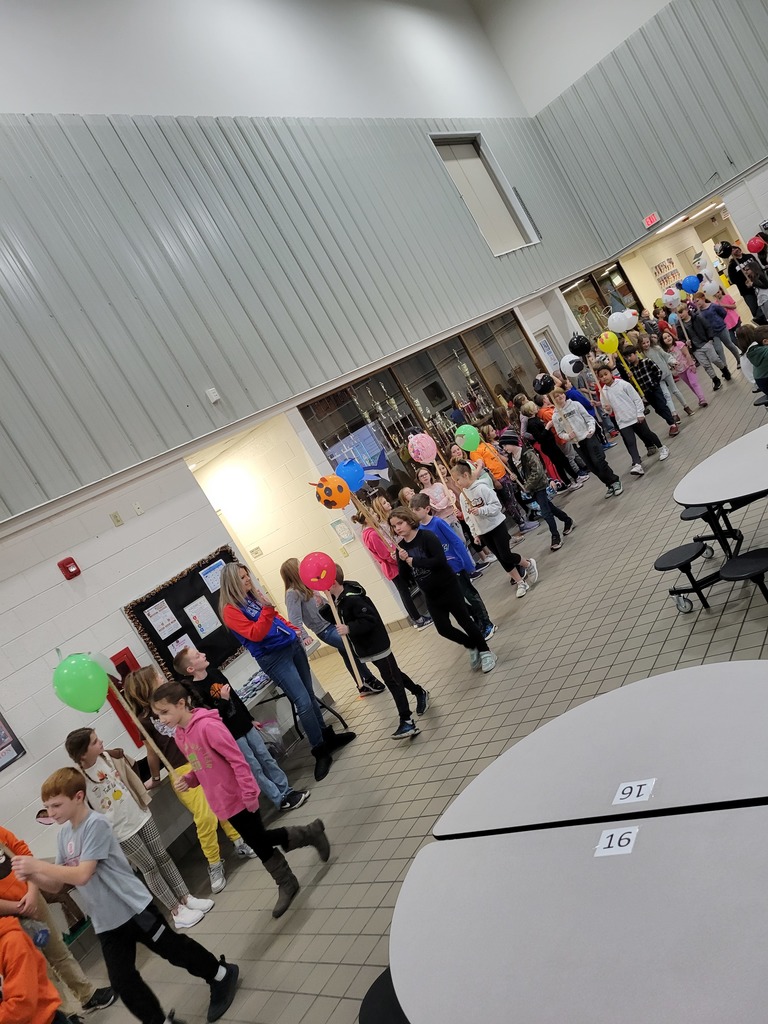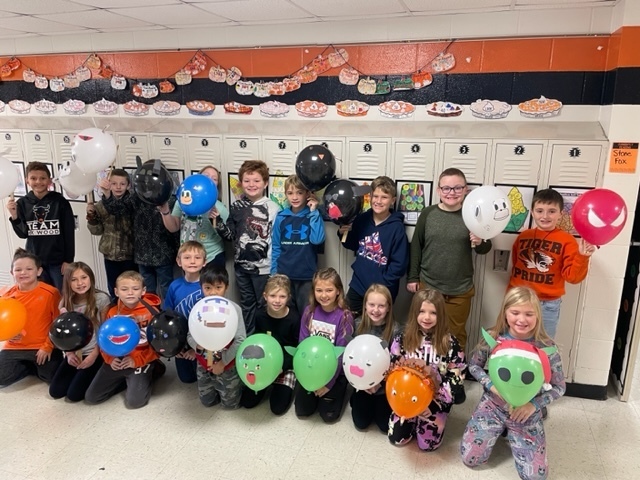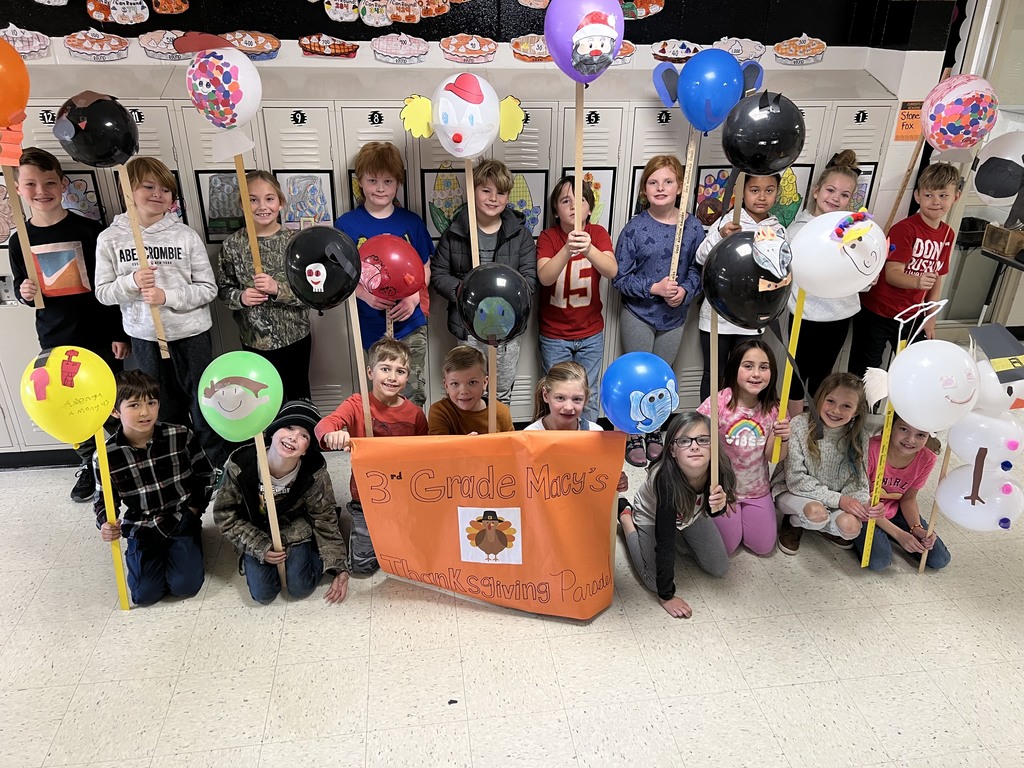 Today IBES Kindergarten, 3rd & 4th-grade students meet with Mrs. Craven to discuss how important it is to show Kindness, one of our 5 Terrific Tiger Traits.  It was great to hear all the ways our students are working hard to color the world with kindness. #ibtigerpride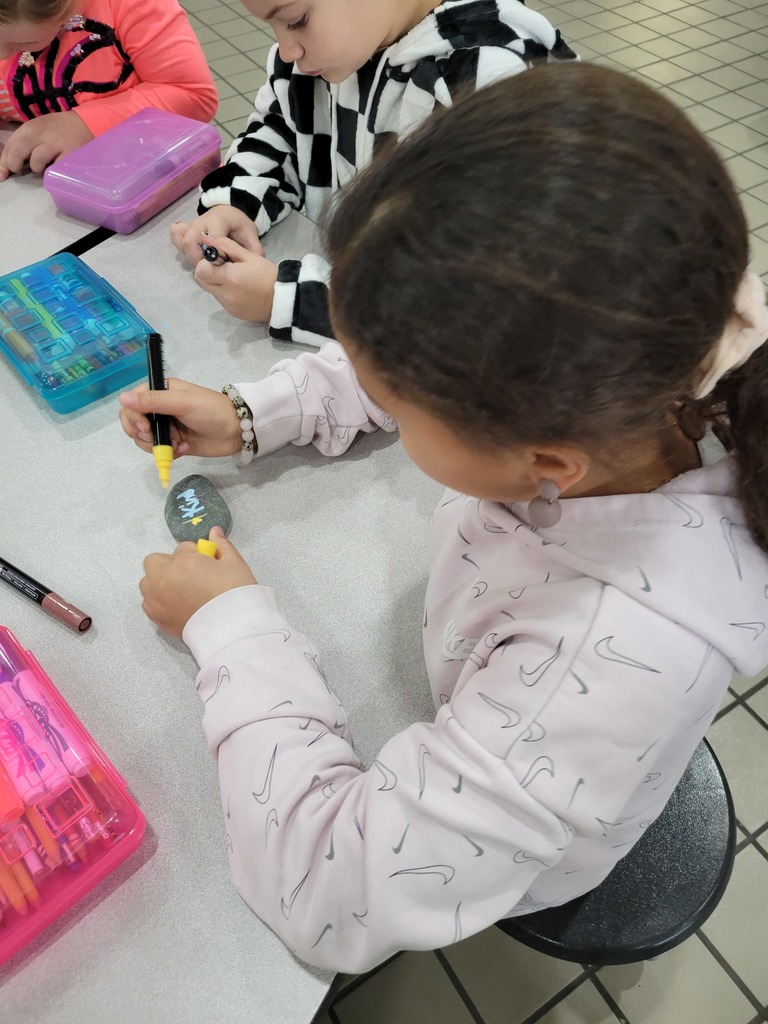 Good morning IB community! Please stop into Glasford Bank today for some homemade pie and donate to the IBHS canned food drive! Thanks to Glasford Bank and to everyone who organized and donated pies to this delicious event that will benefit many families in our community!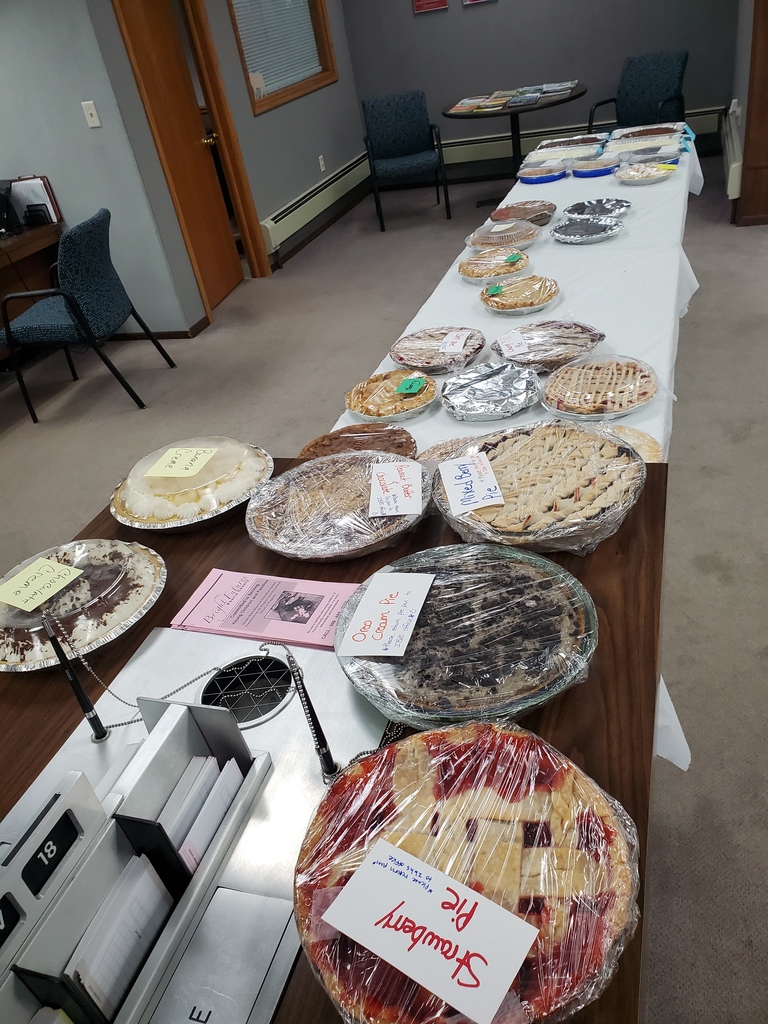 Great job to our IBES Terrific Tiger Winners this week! We had a TON of students working hard to show our Terrific Tiger Traits , IBES staff is SO proud of our students, keep up the great work Tigers! #ibtigerpride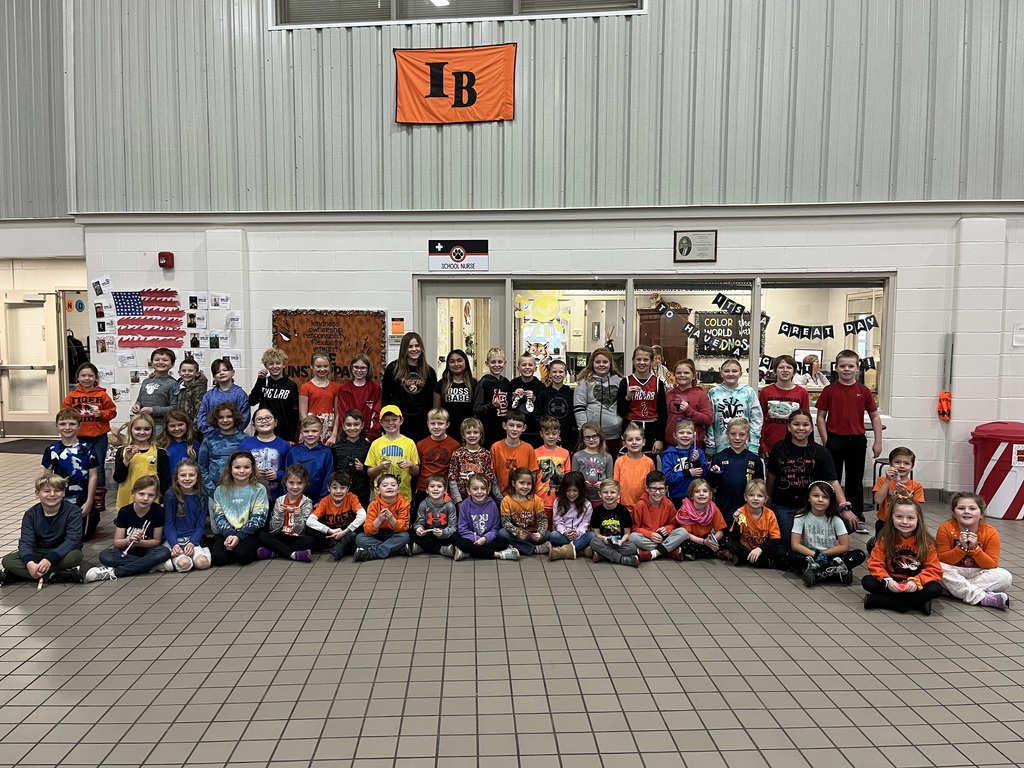 The IB Christmas Hope Organization is sponsoring an Angel Tree Gift Card Drive for the 2022 holiday season. The drive will run from November 14 through December 14. The purpose of the Angel Tree Gift Card Drive is to collect gift cards to provide to our 6th -12th grade students in need and send a little holiday cheer their way. We currently have identified about 100 students in this age group that would benefit from the drive this holiday season. Our hope is to provide each child with a $25 gift card along with a small wrapped gift. If you would like to help us meet our goal, please purchase a gift card that you feel a child in this age group would enjoy and return the gift card to any school office by Wednesday, December 14, with a note indicating it is for the Angel Tree Gift Card Drive. You may also make a cash donation, if you prefer, and we will gladly take care of the shopping for you. Your assistance with our effort to spread kindness and joy this holiday season is greatly appreciated! If you have any questions, please contact Lisa Webb at 389-2231, Ext. 1057 or e-mail
lwebb@ib327.com
.

Please join IBHS at Glasford Bank for Pie Day Friday! Pies will be for sale at Glasford Bank on Friday, November 18th, from 9-5. All proceeds go to the IBHS canned food drive. Thank you for your support! #ibtigerpride

November 15 is School Board Members Day in Illinois. We want to recognize the supportive efforts of IB 327 board members Chris Coats, Matt Rademaker, Aaron Lowe, Tara Howard, Derek Cruit, Danny Bushart, and Brandon Carroll. We appreciate all you do for our students and staff!