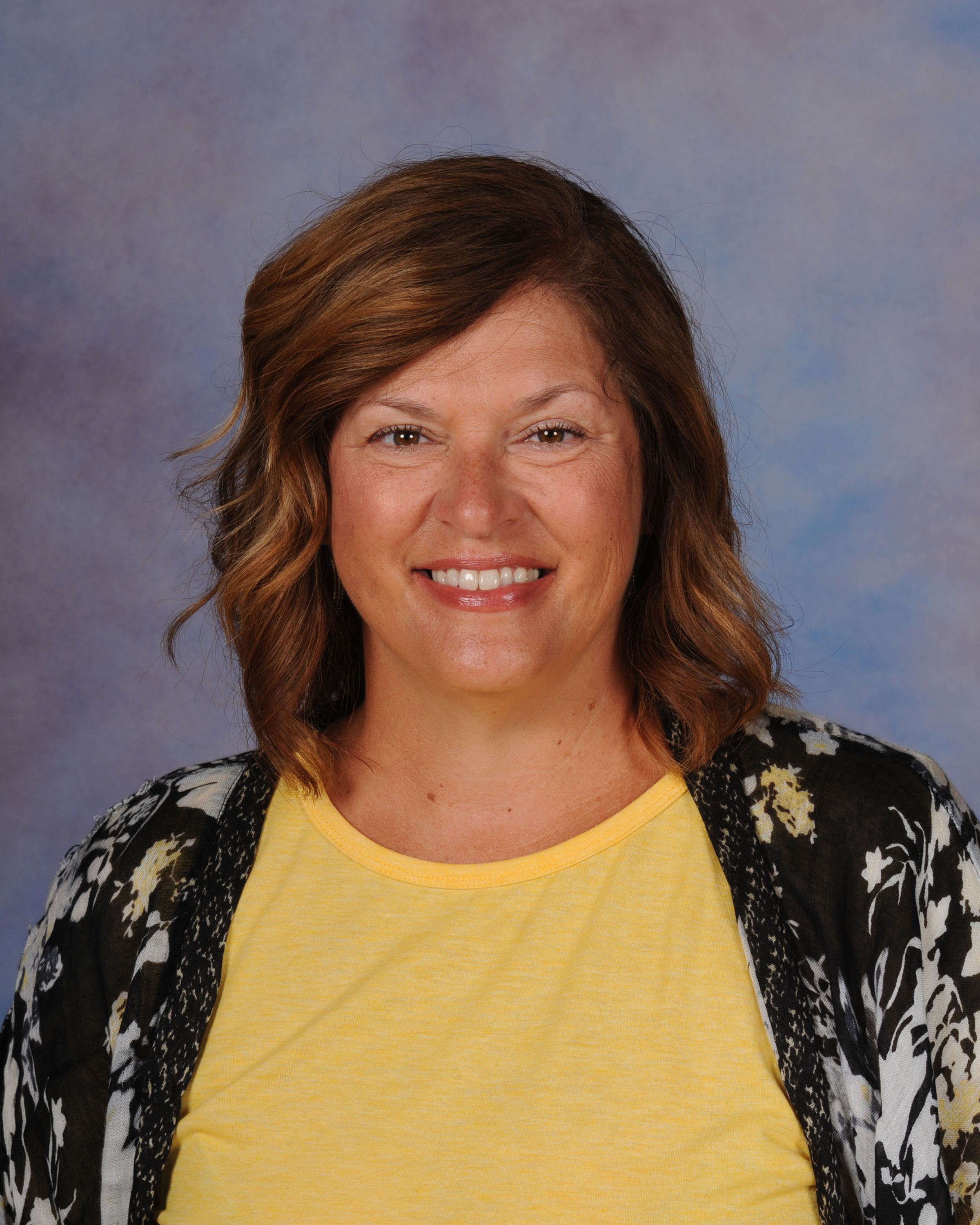 Stephanie Alvey
RTI
salvey@ib327.com
Amy Krumpe
RTI
akrumpe@ib327.com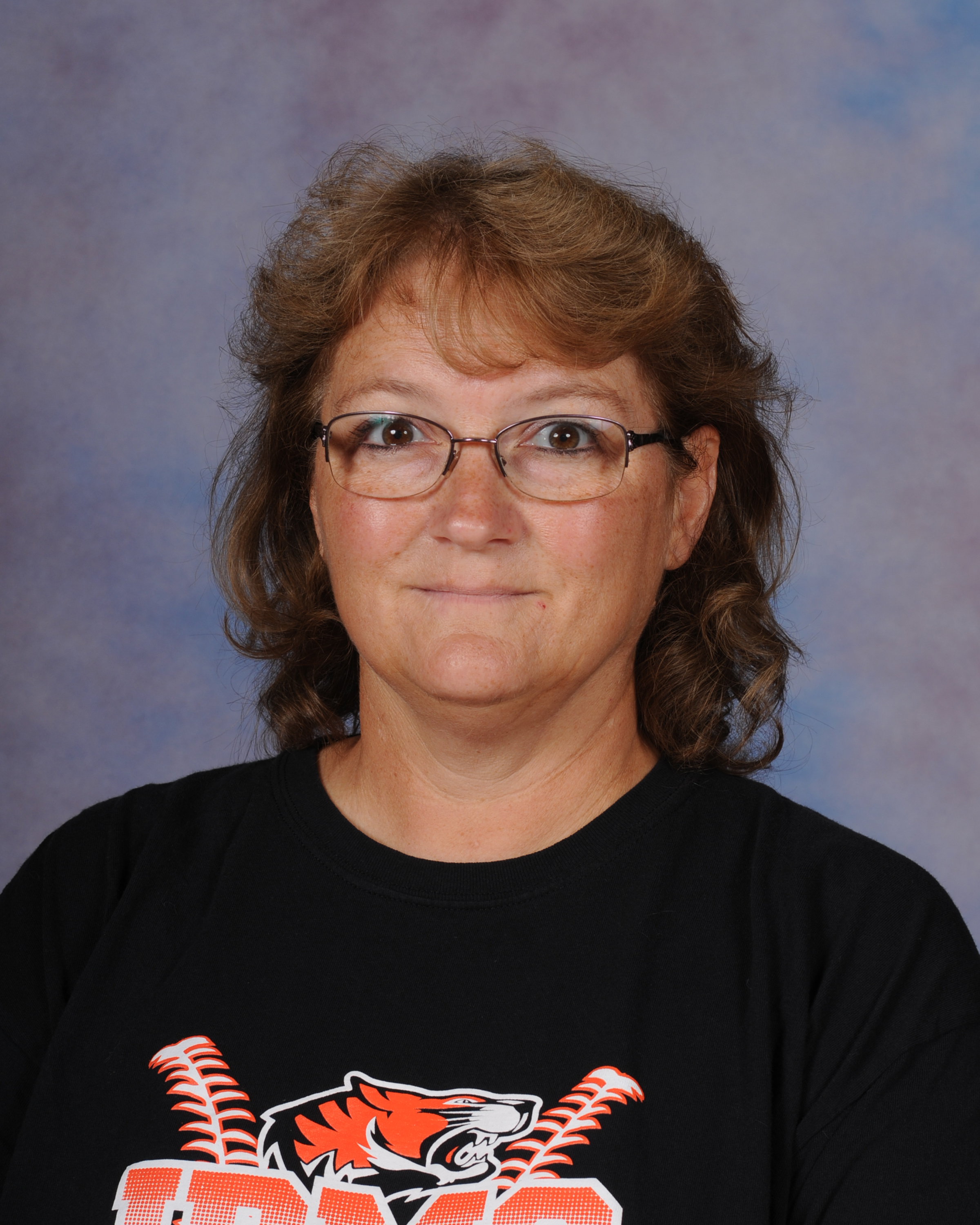 Kim Thomas
RTI
kthomas@ib327.com
RtI is a means of providing early intervention in the general education program. There is often a misconception that RtI is a special education program and this is false. In fact, schools must demonstrate evidence that early intervention has been attempted through a three tier model before consideration of special education services. By using RtI, teachers and other school staff members are able to identify challenges to student learning, provide appropriate research-based interventions, and to monitor student progress based on achievement and benchmark data. The data obtained enables teachers to differentiate instruction in order to meet the needs of their students.
RtI uses a three-tier model that utilizes increasingly more intense instruction and interventions. All students are given Tier I support in the regular classroom. If students do not respond to the regular curriculum they are provided with Tier II, small group assistance. If students do not respond to the Tier II interventions they are provided with Tier III, assistance which is more intensive. Students who do not respond to Tier II or Tier III interventions may be considered for special education services.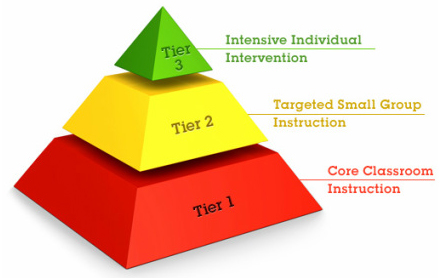 At Tier I classroom teachers use scientifically researched based reading and math programs in their classroom to educate all students. Data is collected and used as a general screening process for all students and to determine the effectiveness of core instructional practices. All K-12 students are bench-marked in the fall, winter, and spring using Curriculum-Based Measurements (CBM) and Social Emotional Learning assessment. Results of the tests are entered into the district data system. Kindergarten students are assessed in the areas of early literacy skills and early numeracy skills. Students in grades 1-8 are assessed in reading fluency, reading comprehension, writing and math. High school students are screened annually using EPAS readiness exams.
At Tier II classroom teachers and RtI support staff will supplement the regular classroom instruction by providing interventions in order to increase student achievement. Data is collected to determine the effectiveness of the intervention and to determine if an instructional change is needed. These interventions are carried out in small groups. Students at Tier II will be progress monitored regularly using CBM assessment probes in order to determine the effectiveness of their interventions. Professional Learning Community teams will monitor the progress of all students to determine student needs and growth.
At Tier III, a more intensive intervention plan is created for students. Students who have failed to respond favorably to intervention at the Tier II level may be referred to the RTI team. A referral form is completed and submitted to the team. The referral should be accompanied by progress monitor data from Tier II and a listing of interventions used and the duration of the interventions. A formal meeting is conducted at the Tier III level and includes parent participation in the creation of a more intensive intervention plan.