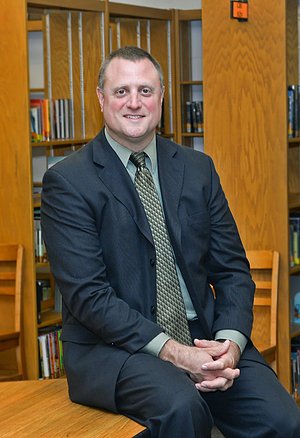 I am excited to welcome you to Illini Bluffs, a district committed to creating an individualized experience for every student. Illini Bluffs is a place where all students can learn and grow in the classroom and in a plethora of co-curricular experiences. We are proud of our faculty and staff and the efforts of our students as they pursue their passions on the path to adulthood and a successful, productive life.
We have a strong, committed faculty that endeavors to provide the best experience possible for our students. Our teacher retention rate is 89%, which provides consistent and long-standing experience within the classroom. With an average class size of 19.1, our students receive individual attention, and we get to know our students and their families on a personal level.
Leadership opportunities exist in activities, sports, service clubs, and student government. Most importantly, our culture of encouraging faculty-student interaction means that teachers know their students well and provide support outside the classroom.
Illini Bluffs is a unique district, providing individual attention within the context of a diverse and expansive curricular and co-curricular program. Perhaps there is no better endorsement of the Illini Bluffs District than for me to be an alumnus of Illini Bluffs, and to now have my four children attend Illini Bluffs schools. I encourage you to learn more about Illini Bluffs and find out what makes us so special!
Dr. Roger Alvey, Superintendent