WE ARE PROUD OF THE FACILITIES WE OFFER OUR STUDENTS.
Our district has 3 full size gyms, 2 libraries, 2 common areas, a theater, and an outdoor athletic complex that includes an all-weather track, baseball/softball diamonds, and soccer fields. We take pride in the look of all of our facilities and maintaining them is a priority. Over the years, we have rehabbed many of these spaces and are always planning future projects to ensure our facilities are here for generations to come.
GYMS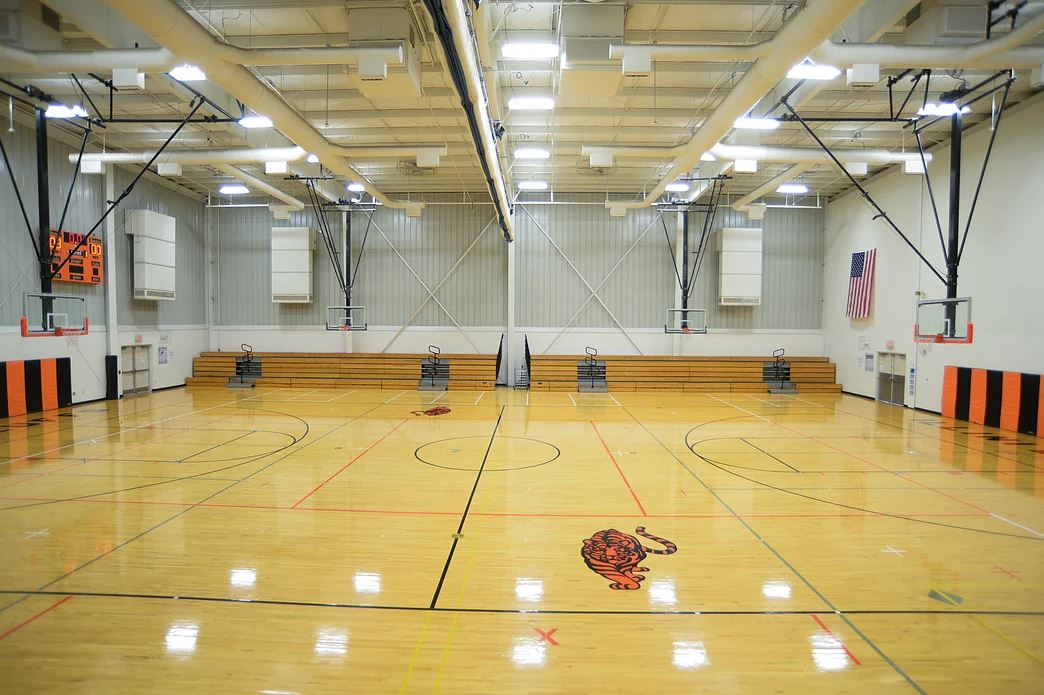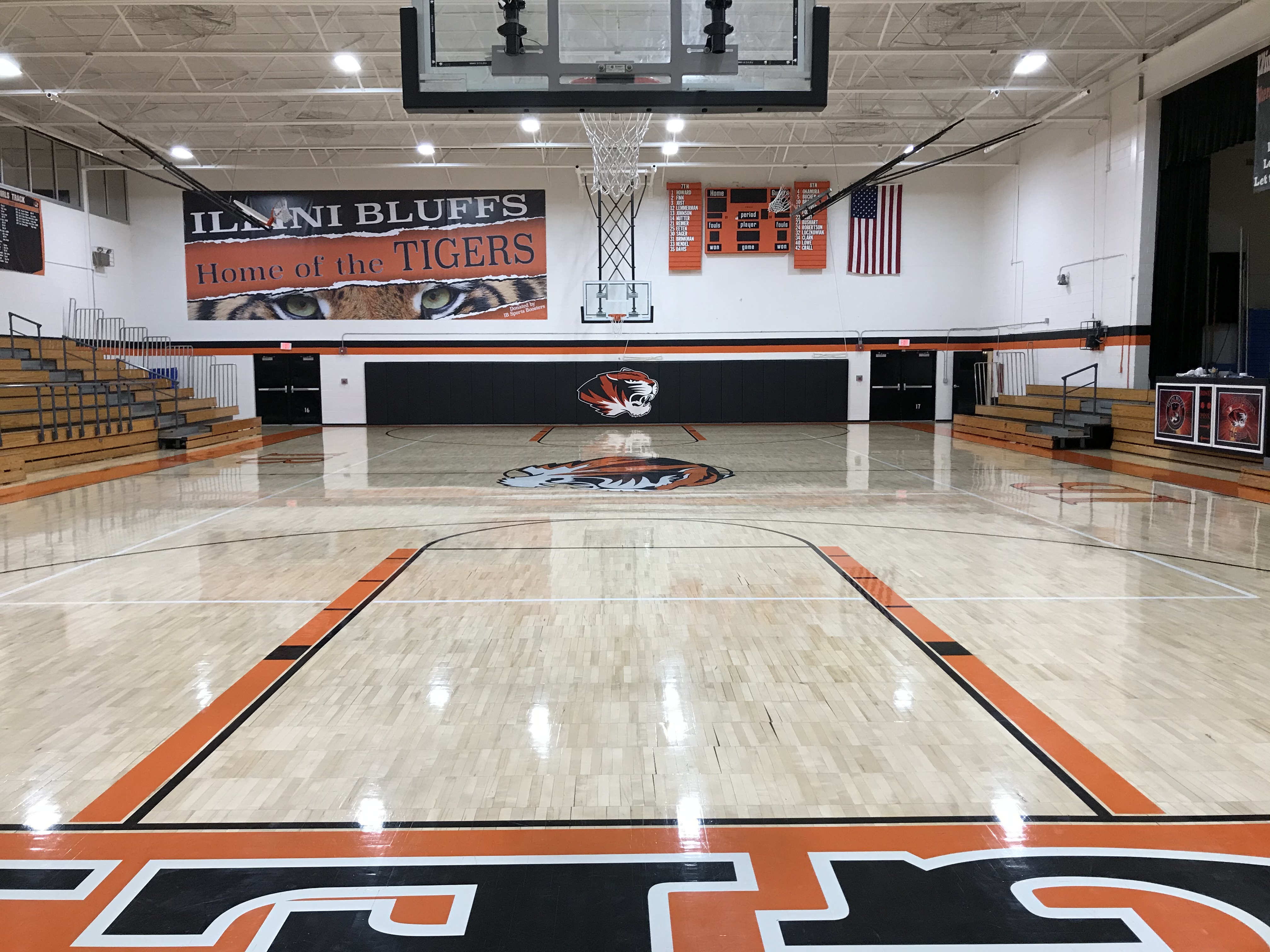 IBHS Pat O'Connor "The Oak" Gym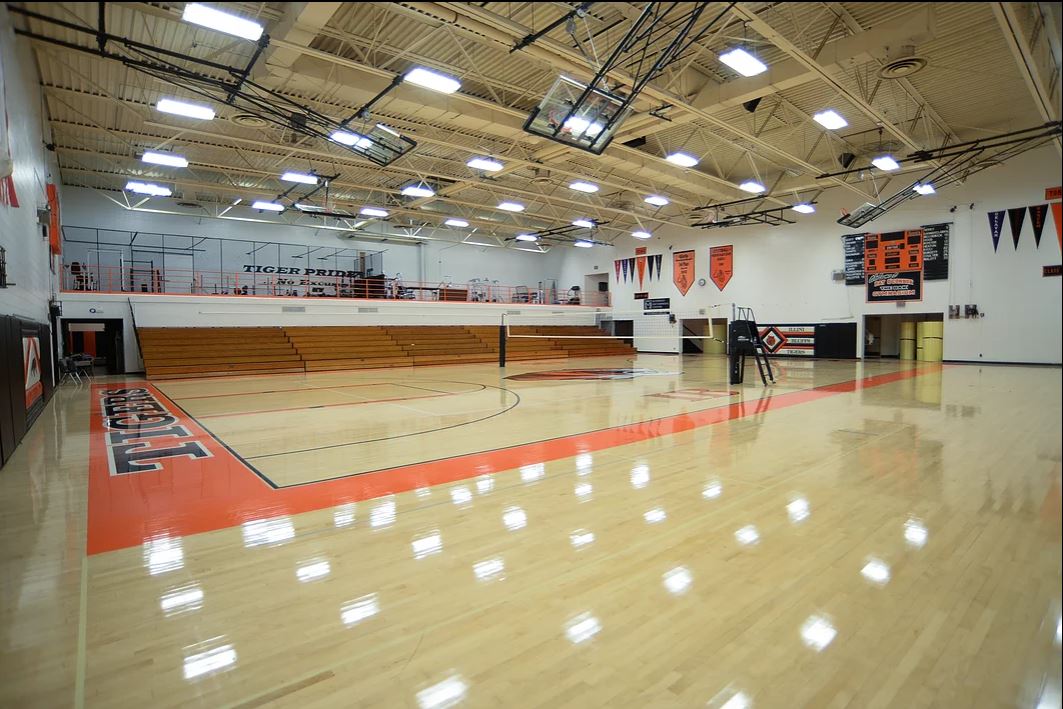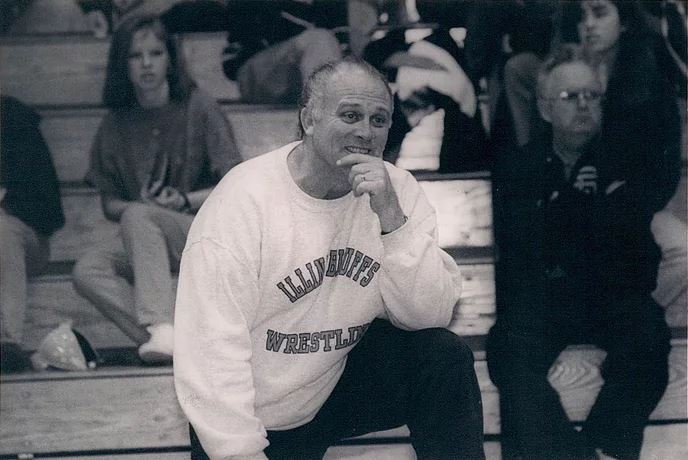 Pat O'Connor was a teacher and coach at Illini Bluffs for 35 years. He started the high school wrestling team in 1970, and the kids wrestling program in 1974. Coach's career included over 500 team wins, was named the 1982 IHSA Class A wrestling coach of the year, was named Central Illinois Class A Outstanding Coach of the Year 8 times, and was inducted into the National Wrestling Hall of Fame in 2009. Coach passed away in 2011, but his legend lives on at IB and where the high school gym is dedicated in his honor.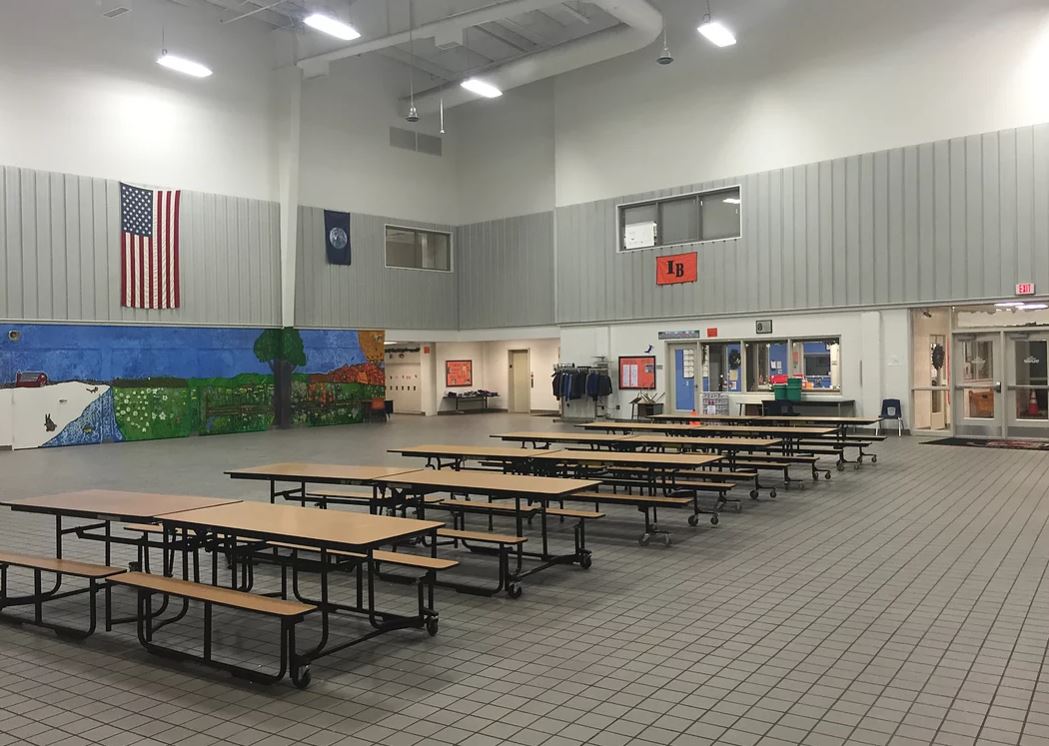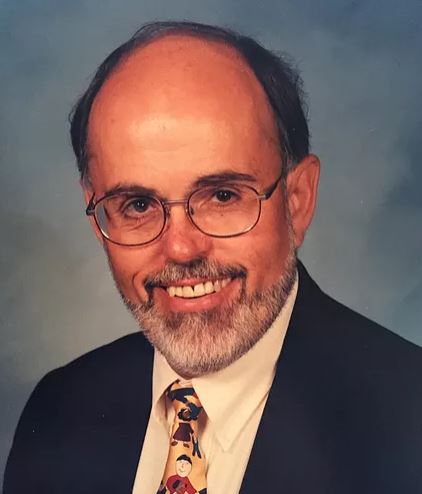 Brad Janzen served as the elementary school principal at Illini Bluffs for 33 years. He was hired into the newly formed Illini Bluffs School District in 1970. At one time, Mr. Janzen drove between 5 individual school buildings that made up the elementary portion of the district. He was the "driving force" in bringing all students onto one campus. In 2001, Mr. Janzen became the first principal of our new elementary school which did bring all IB students under one roof. Mr. Janzen retired in 2003, but his memory lives on at IB where the elementary school commons are dedicated in his honor.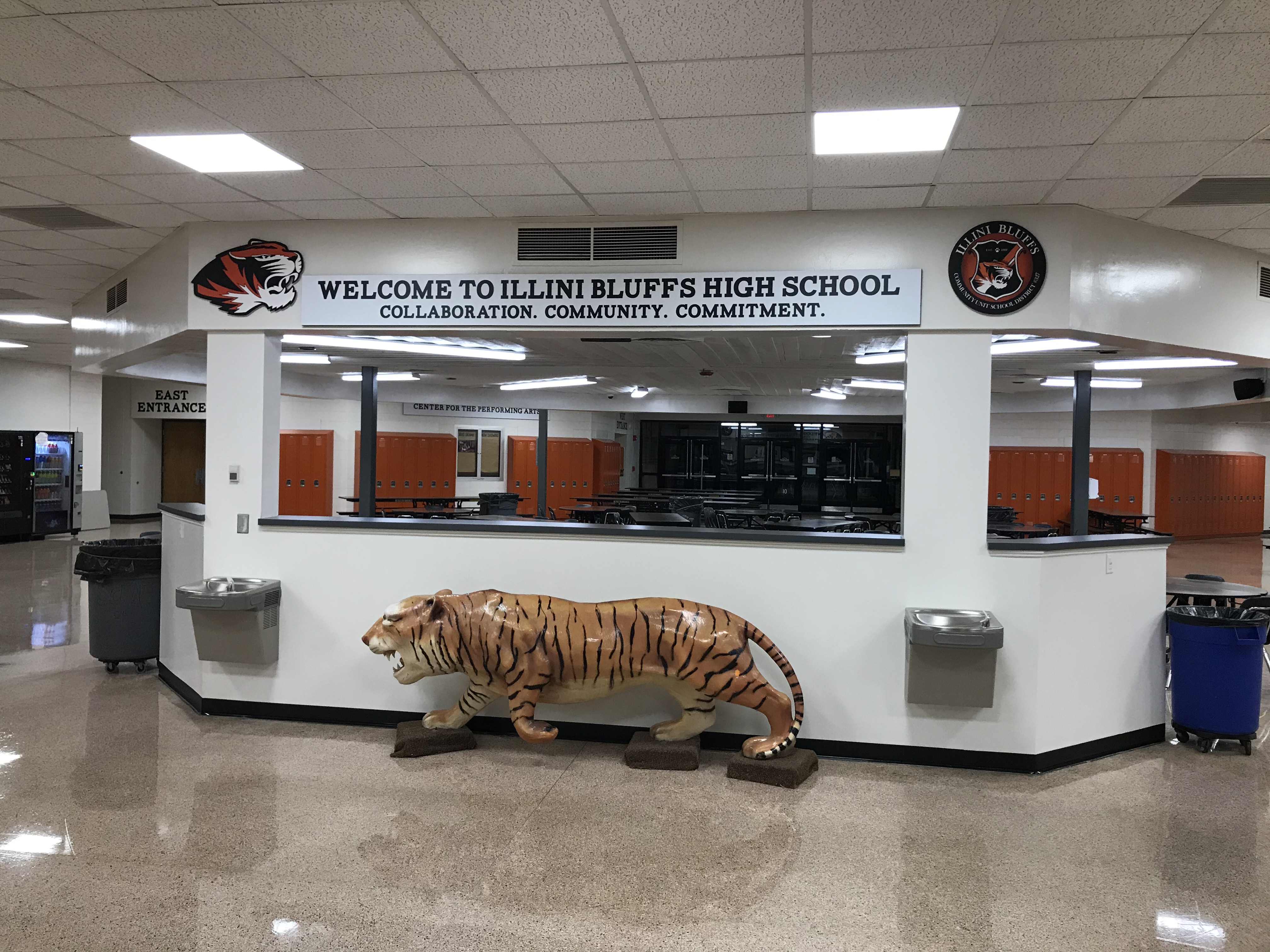 This is a unique space that has been in use since construction of the high school in 1976. Various meetings, high school dances, lunch, etc. is held in this space. The tiger in the picture below used to be in the courtyard between the now middle school and the original 3-story Timber Township High School building.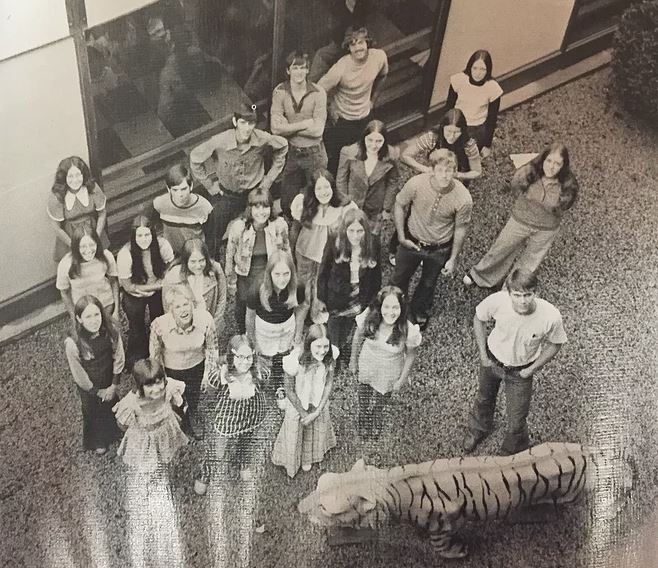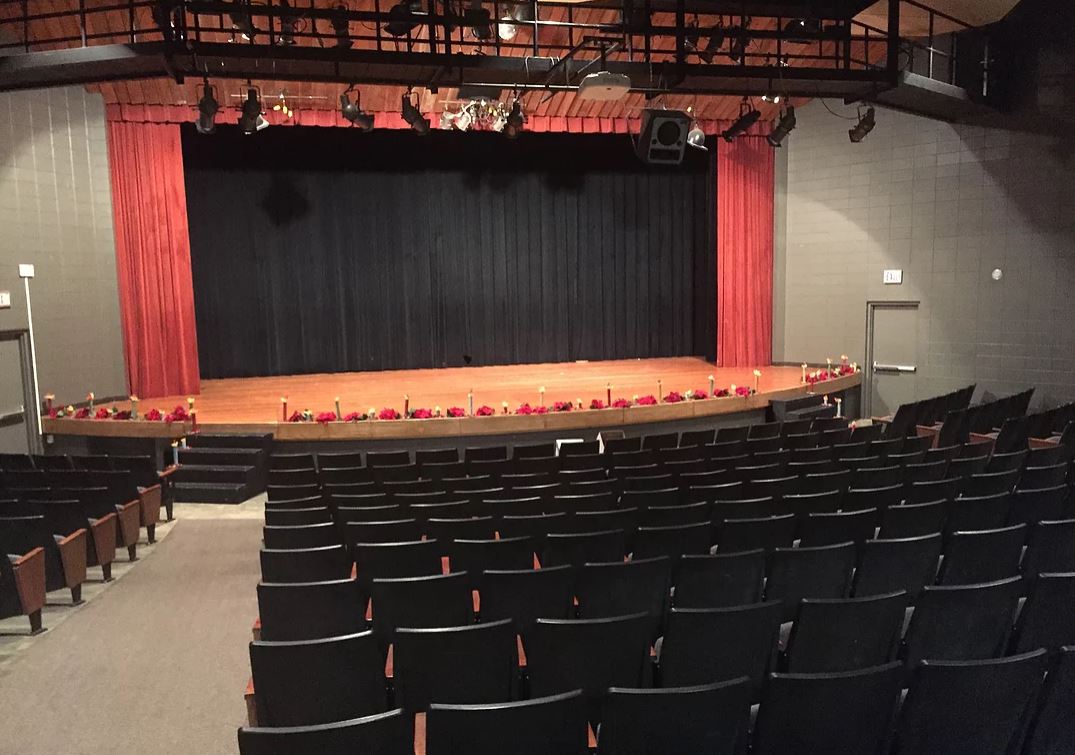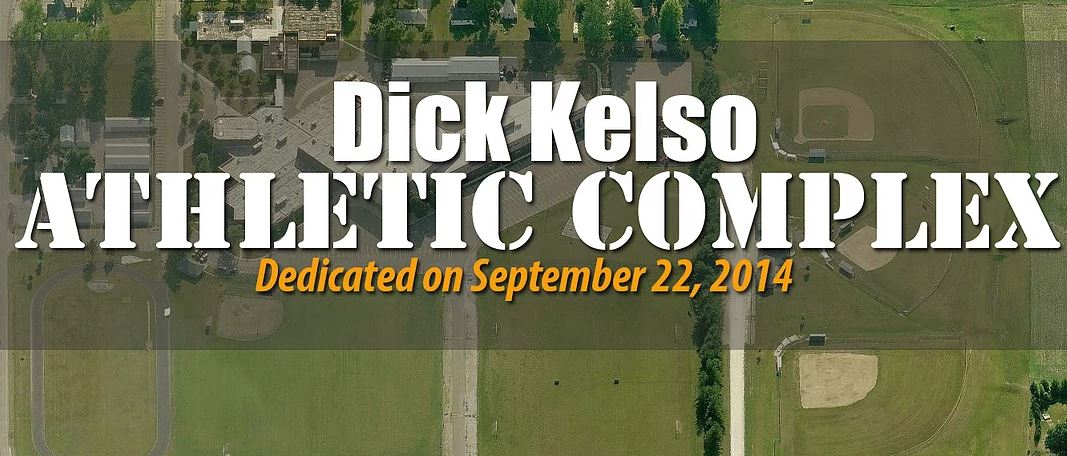 Our athletic complex is named after longtime teacher, administrator, and coach Dick Kelso. The all weather track is named after long-time teacher and track coach Vic Durchholz.