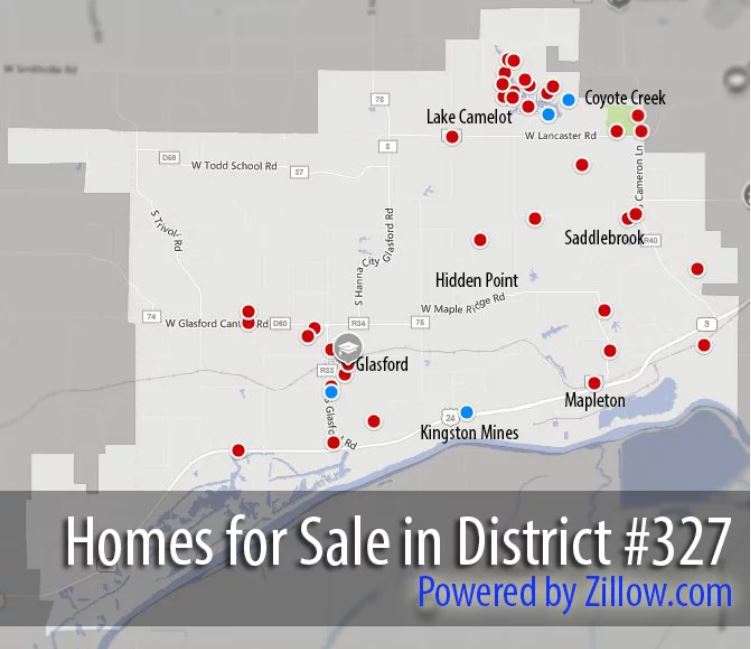 Our school district boundaries include the villages of Glasford, Mapleton, and Kingston Mines along with the subdivisions of Lake Camelot, Hidden Point, Coyote Creek, and Saddlebrook Estates. The district encompasses Timber Township, and portions of Logan, Trivoli, Limestone, and Hollis townships.
Coyote Creek Golf Course
Find your dream home on on a golf course! Coyote Creek Golf Course offers an assortment of nice homes.
Saddlebrook Estates
Located off of Cameron Lane, Saddlebrook estates is a quaint neighborhood that provides country living with easy access to Bartonville and Route 24.
Hidden Point
This neighborhood offers 5 acre lots to build your dream home on. There is still room to grow in this subdivision off of Maple Ridge Road.
Glasford, Mapleton, and Kingston Mines
These three villages located throughout the IB school district provide more options for affordable housing.